Aegean World is your travel connection to the Aegean Sea and destinations on and around it. You can make your holiday plans to Turkey, Greece or both and find out about trip packages, cruises, hotels and sailing information. Aegean World lets you to find out practical information on Aegean Sea and around such as weather, transportation, ferryboats and more. You can share your 'Aegean Experiences' with other visitors by accessing the 'Travel Stories' and 'Travel Talk' sections. You may also send your greetings with an e-card. Have fun exploring the wonderful and many facets of the Aegean._

Anatolian Crossroads


This month's special package offer for you...

Starts in Istanbul ends
at Antalya.
Package include destinations like: Istanbul, Ankara, Cappadocia, Konya, Antalya, Perge and Aspendos.
8 nights accommodation at hotels as stated.
Guidance in English.
All excursions
Entrance fees to the museums stated in the itinerary

and much much more...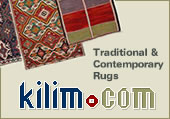 Mediterraneo
(1991)
Academy Award Winner

Directed by Gabriele Salvatores

Beautiful
e-cards from Aegean Sea.

Photos from Aegean Sea
and around.